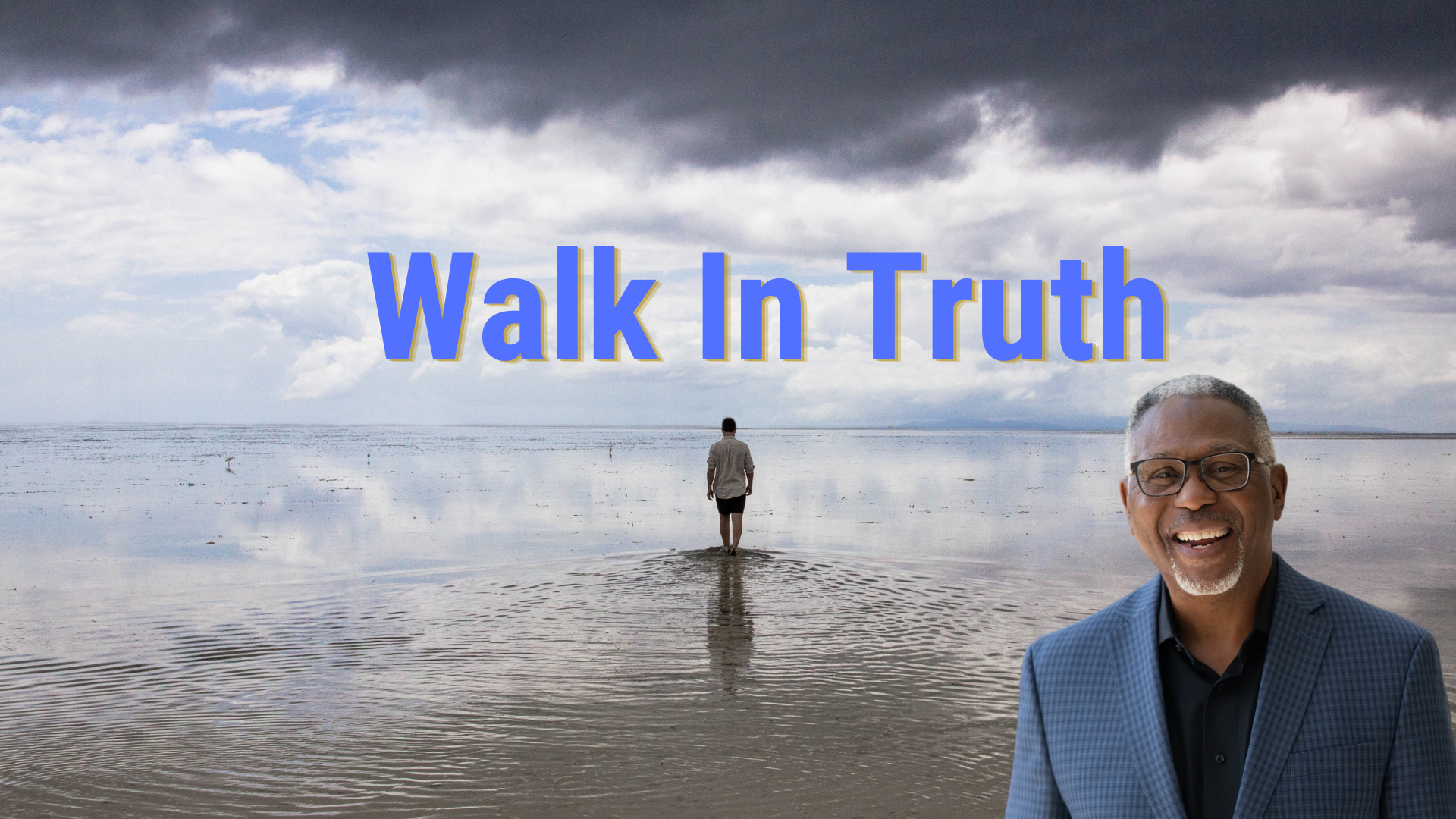 October 15, 2023
Dr. Paul Cannings
Because satan knows that once we are saved, the Lord leads us from His Word to experience and grow in Him, satan does everything possible to corrupt it. Satan has no truth in him. The scripture says he is a liar and the father of lies (John 8:44). This is why the Lord does so much to ensure we walk in the truth.
At the point of our salvation (Titus 3:4-8), the Lord places all the Holy Spirit in us, who is the truth (John 14:16-17); it is His very being. His role is to remind us of it (John 14:26), illuminate it so we can comprehend what it means (1 Corinthians 2:10-15), guide us to walk in it (John 16:13), and convict us when we don't (John 16:7-11). This is why Paul, when he challenges us to work out our salvation, he continues by saying, "for it is God who is at work in you, both to will and to work for His good pleasure." (Philippians 2:12-13). To experience the powerful movement of the Holy Spirit means we must walk in it. When we practice it, we experience the powerful transformation of the Holy Spirit (Ephesians 5:15-18). This powerfully places us in a position where it is hard for satan to deceive us or defeat us (1 John 4:4). Notice that prior to Jesus, in His full human state, being led away to be tempted by satan (the liar verse 'the Word') the scripture says that He was "full of the Holy Spirit." (Luke 4:1). In His human state, the Holy Spirit powerfully controlling His life was significant.
Satan is by his very nature a liar, and he uses lies to distract us from God in an effort to destroy us. There is a story told of an old prophet in 1 Kings 13:11-34 whom God gave specific directions. The prophet faithfully executed what God said, except for one thing. God told him not to return the same way. On his way back another so-called prophet told him that God spoke to ask him to go the way different from the instructions he received, and he listened to that false prophet only to be eaten by a lion. David did the opposite in the case of Saul. His friends told him that God said he was to kill Saul, but David chose to do what the Word of God said and was blessed (1 Samuel 24).
In the last days, there will be many false prophets, why; this is satan's method of driving us from the truth and, therefore, the powerful influence of the Spirit. We must remain focused on God's Word and practice it. It is our protection from the deception of satan, who came to ruin our lives. His mission is clear; "He came to kill, steal, and destroy." (John 10:10)
STAY FOCUSED!