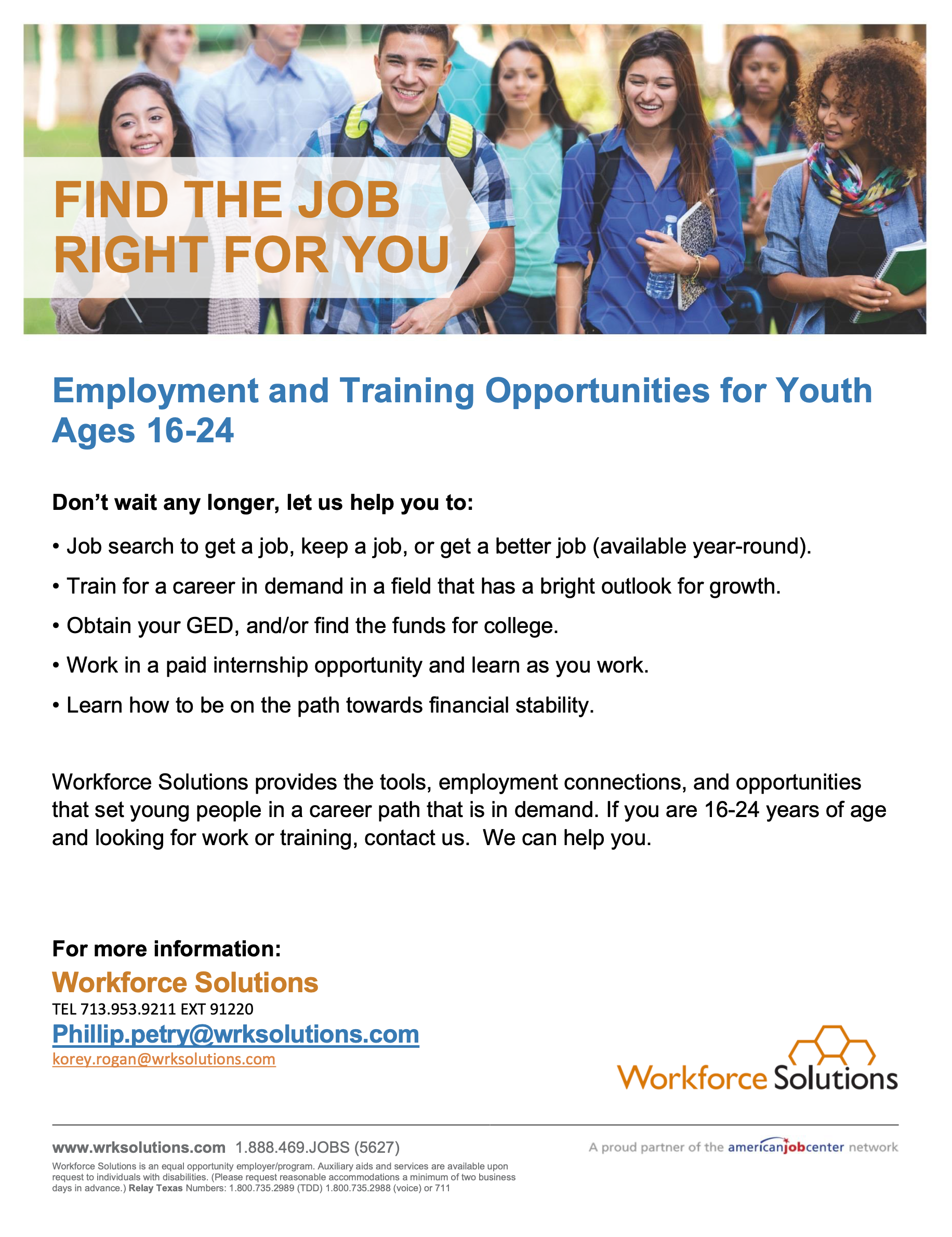 Counselors will work in our LWCA After School program playing games or reading or giving homework assistance to our students.
It was a pleasure to speak with you. Our mission here at Workforce Solutions is to elevate our community's economic and human potential by providing internships/work skill opportunities for young adults ages 16-24yrs old through our Work-Based Learning (WBL) program. We are working diligently with local companies and organizations to help make the WBL program successful. The WBL program is year-round and focuses on the young person's skills and abilities, encouraging them to broaden their perspective in the work world.
Workforce Solutions services are designed to assist our participants, who are seeking assistance in achieving academic and employment success, with effective comprehensive services.  The goal is to implement work-based training strategies and employment approaches to help young adults develop essential skills that are best learned on the job. The WBL program pays the young adults participating in the internship $10.00/Hour for eight weeks. The interns can work between a total 20 to 30 hours per week, with a max of 240 hours total within the eight weeks.